Commercial Cleaning Services
What is considered commercial cleaning?
Commercial cleaning services involve cleaning offices, buildings, or retail stores. It can also be identified by anything that will come up in business:
commercial waste clean up,
hazardous cleanup, or
heavy cleaning.
Commercial cleaning will vary from industry to industry, yet the general guidelines typically remain the same.
It is important to keep the company's property clean for their own brand image as well as for their clients. Establishing good client relationships will turn into brand loyalty, and a business can achieve this by keeping their office or business space looking its best. However, this cleaning service does not just stop in your office. You can get this type of cleaning done in your house, especially if you have an office in your home.
You know the phrase, a cluttered desk leads to a cluttered mind. The more organized and clean your office or retail space is, the more productive you and your employees will be. Office spaces often get messy, with paperwork and spills. By hiring a team of experts like TrueClean Commercial Cleaning, we can ensure that you will be satisfied with our cleaning service and your company will be more productive than ever.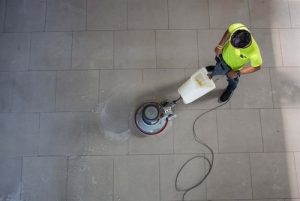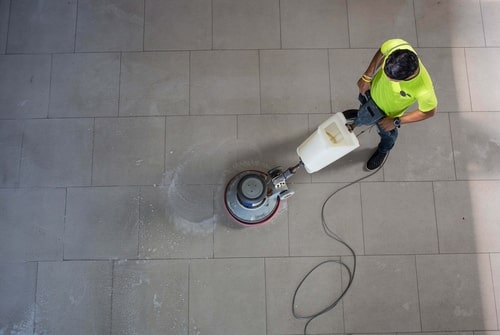 What is a fair price for commercial cleaning services?
The average price range for commercial estates falls between $40–$45 per worker per hour. Of course, the price will vary depending on how big your commercial space is. Many businesses consistently have their cleaning company come in 2-4 times per month. The price will vary depending on how big your office space is, how many windows you have, how many floors, and how deep you want your cleaning service to be. There is no limit for TrueClean. We will clean your commercial space, no matter the size. We can give you the best deal in town before we begin our work.
Residential Cleaning Service
What does residential cleaning service mean?
Residential cleaning services specialize in things around your home like the living areas, bedrooms, kitchen, flooring, and bathroom cleaning. This can be done in an office or in your own home. Residential cleaning services can leave your house looking spotless while commercial cleaning typically focuses on the decluttering of junk. Depending on what your kind of home or business looks like, you may choose either residential or commercial cleaning for your property. TrueClean specializes in both, so whichever route you end up going, we guarantee satisfaction.
What do home cleaning services include?
This includes basically anything that you would need to be done in your home. Wiping down of the cabinets, the cleaning of the floors, dusting, anything needed to be done in the bedrooms or bathrooms, and anything else the home owners can think of. Here at TrueClean, we do everything you are looking for. When you hire us, your home will feel and look significantly better. Having a dirty house can affect other aspects of your life. Take the first step by contacting us and you will never want to leave your home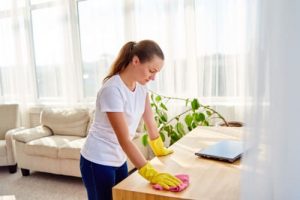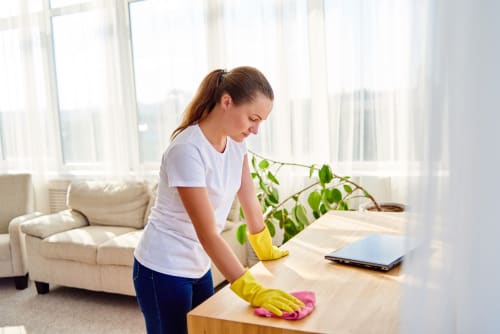 Hire TrueClean Cleaning Services
Residential and Commercial are two different types of cleaning services that TrueClean has to offer. Depending on the kind of mess that occurs in your area, we offer plenty of options for you to freshen up your living or working space. If you contact us today, we can collaborate to see which cleaning service is most suitable for you. Our expertise will leave you wanting us to clean for you in the future.
Call us at 520.771.9705 for more information about our cleaning services or to set up an appointment.